Big Leap

On Galernaya Street Ourumov gets stuck in traffic, turns around, and dives into an alley to his left. Bond follows.


The building the tank destroys is to the right of the arch, so as it's easy to see on this photograph, they should resurface again on the bank of Neva river.
Instead, however, they find themselves at Moika River, several miles away, behind the spot they've just been at, and to their left. Magic!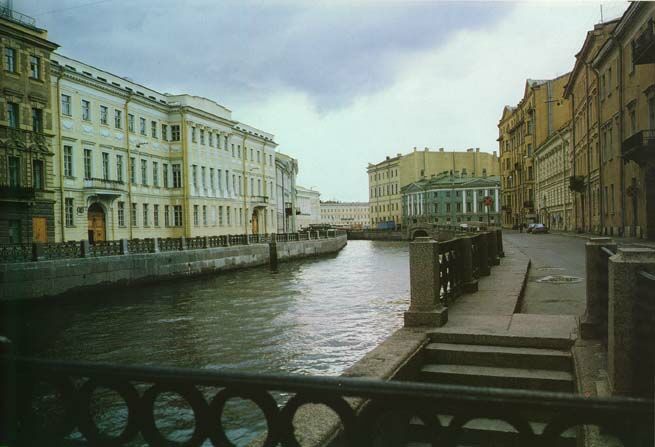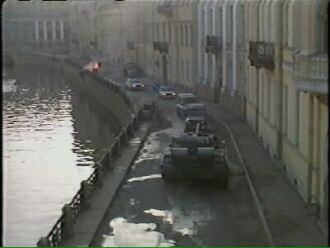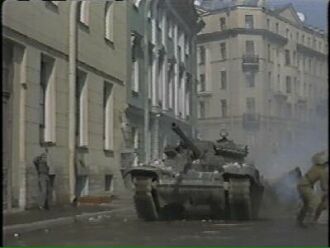 On the bank of Moika River, close to Pushkin Memorial Flat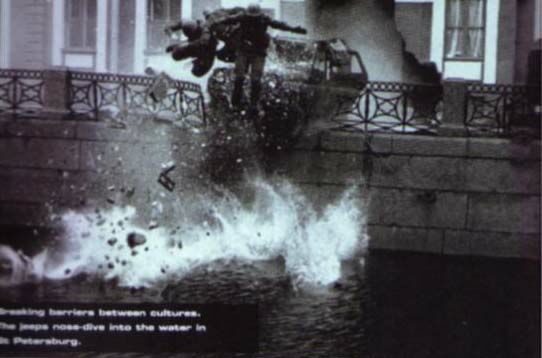 Parts of this scene were filmed on location. God and the special effects supervisors know how they managed to keep the metal fence intact. I know they would have never been allowed to break it.