And Back Again

Having destroyed the statue, Ourumov and Bond turn a corner and find themselves on Pochtamtskaya St. where the city authority, unaware of tanks with wings, forgot to hang a clearance sign. The street got its name because the Central Post Office is located there, in the building with the arch, as the sign on top of it says. It's close to Galernaya St., which is why we see the the nonexistent cathedral again. Not that it really has to be close because we see it twice - behind the tank and in front of it. It almost seems some people think those two are the same street.

The cathedral is clearly seen behind the tank...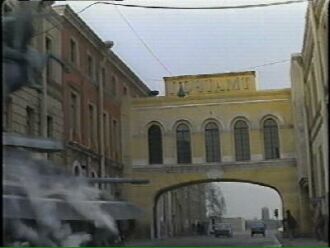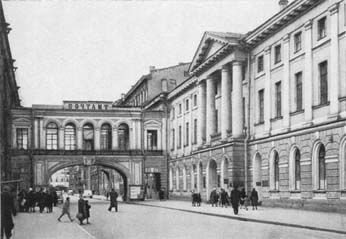 ... and once again in front of the tank, only not as clearly.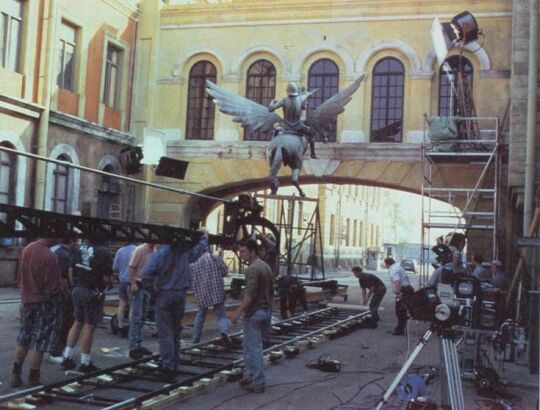 Back to the beginning
---
Disclaimer: This site is intended for entertainment purposes only and is not intended to infringe on any copyright whatsoever.

All original content on these pages copyrighted © 2001-2003 by Yuliya.
Site established February 2001.
Comments and corrections are welcome.