In Memoriam Valentin Zhukovsky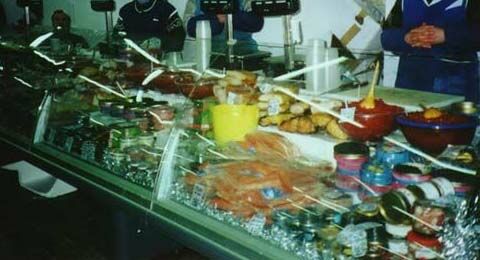 Caviar and deli row in one of St. Petersburg markets these days. That's how they sell it. The red stuff with large spoons is salmon roe; the black stuff in open tins is sturgeon and beluga caviar. Sold in sealed cans or from open cans by weight.
Back to the beginning
---
Disclaimer: This site is intended for entertainment purposes only and is not intended to infringe on any copyright whatsoever.

All original content on these pages copyrighted © 2001-2003 by Yuliya.
Site established February 2001.
Comments and corrections are welcome.