Zaporozhets
An old relic one can still see in the streets sometimes. Not too often, though, as Wade has a very old model. According to a scene that didn't make it into the final cut, that's all Wade can afford on what he's paid. Well, maybe he shouldn't drive a vintage car, then. Initially it was going to be a Moskvitch, though - a slightly bigger and more expensive car, but probably just as old in this case.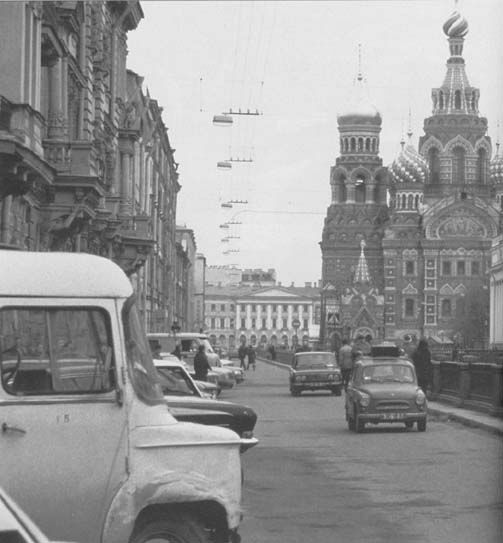 Zaporozhets in Griboyedov Canal; the building in the background is Saviour-on-the-Spilt-Blood. The spot wasn't in the movie, but the photograph is from Making of GoldenEye.

The same building in real life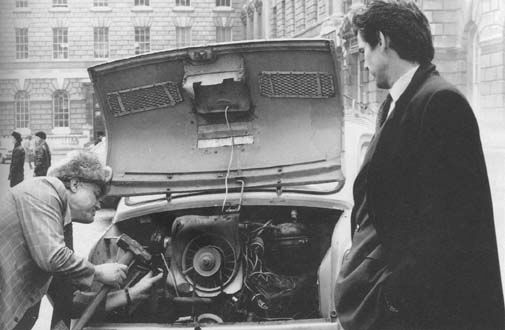 That's exactly what one should expect from a car as old as this - it broke down, probably to show everybody it, indeed, has its engine in the trunk.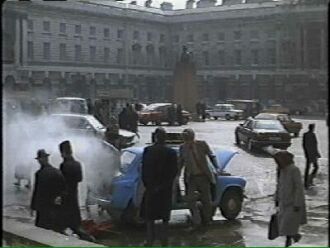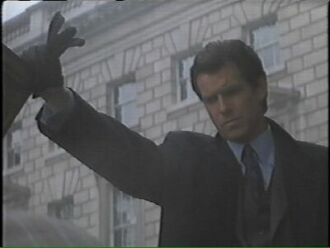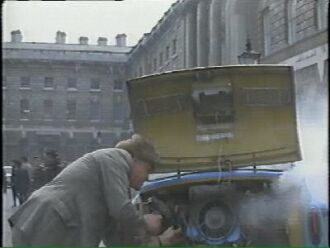 The spot turned impossible to identify. All we know is that James Bond was there. Pierce Brosnan may not have been because he never got to St. Petersburg, but James Bond definitely did.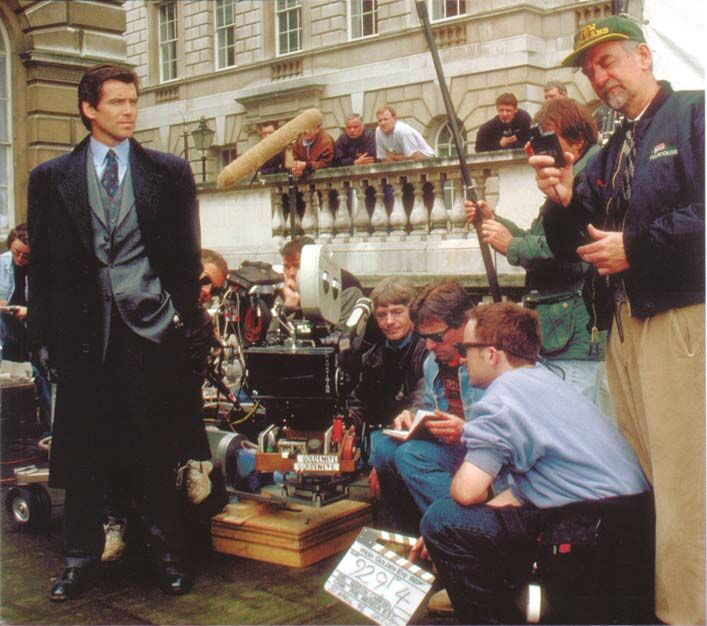 Back to the beginning
---
Disclaimer: This site is intended for entertainment purposes only and is not intended to infringe on any copyright whatsoever.

All original content on these pages copyrighted © 2001-2003 by Yuliya.
Site established February 2001.
Comments and corrections are welcome.